Ces jeunes qui changent le monde : [book]

Ces jeunes qui changent le monde is a documentary book for teenagers that I wrote together with Pierre Ducrozet. Through 15 portraits of young people aged 10 to 25, we talk about a generation that fights for its future.

Something is happening before our eyes. Something is rocking our society, and it is the young people who are setting the tone. An ecological awareness, a desire for political change and political justice is emerging. These young warriors lead global movements, carry out huge actions and develop ambitious projects.

Published by La Martinière Jeunesse.



︎︎🌎️︎ Greta Thunberg, Anuna de Weber & Kyra Gantois, Xiuhtezcatl Martinez, Boyan Slat, Melati & Isabel Wijsen, Felix Finkbeiner, Victor Noël, Malala Yousafzai, Muzoon Almellehan, Memory Banda, Jazz Jennings, Emma González, Ahed Tamimi, Joshua Wong and Karolina Farská.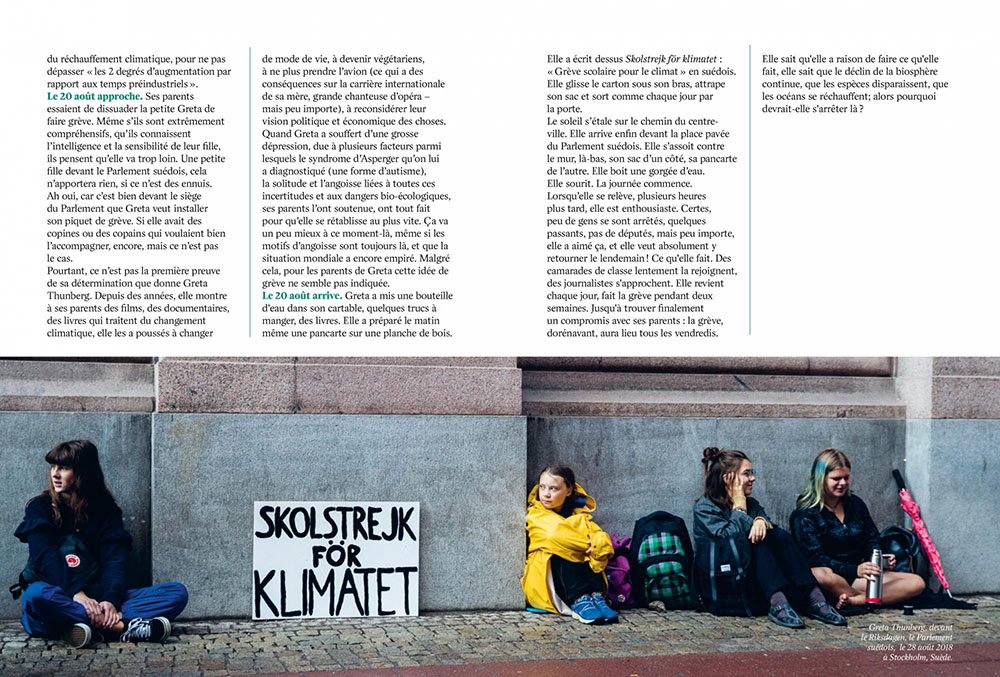 ︎ The Kibookin reading committee from the Salon du livre et de la presse jeunesse (SLPJ) selected Ces jeunes qui changent le monde among their favorite documentary books. Check it out here.
︎ Coolture Magazine N°79 is dedicated to Ces jeunes qui changent le monde. Read the N°79 here (FR).
︎ Ces jeunes qui changent le monde was awarded with the Prix Unicef de Littérature Jeunesse 2020 : Objectif Terre, lisons pour la planète (let's read for the planet).